One
Payment.
Zero
Worries.
Get the peace of mind you deserve with our all-inclusive subscription to perfect cooling. No money down & low monthly payments that include everything.
Choose the Home Cooling System

that's Right for You

Choosing ClimateCare for home cooling systems means choosing variety. We sell, install and repair all types of cooling systems, including:
There's more selection
where that came from
All of these products are available from leading manufacturers, such as Carrier, Lennox, and our own ClimateCare brand. Not sure which type of these home cooling systems is right for you? Talk to one of our experts. Whether you're a new homeowner who's fresh to the landscape or are just looking to change the way you keep cool in the summer, they'll be happy to answer any questions you may have and will recommend the best selection for your needs.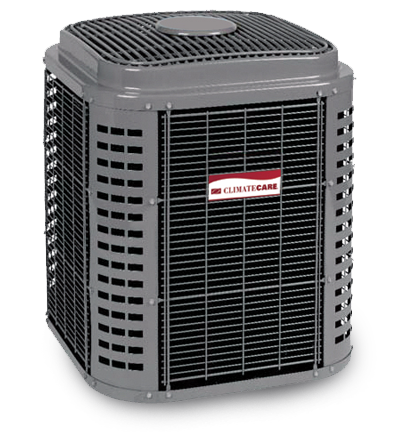 ClimateCare is Your Partner
for Keeping Cool
We're Canada's largest heating and cooling coop. That means we're owned by our members, who want to provide you with the best shopping experience.
We have rigorous hiring standards. In order to become a member of the ClimateCare team, contractors must have all necessary licences and certifications, and must also pass a screening process. We do this to bring you the best service possible.
We emphasize convenience and building long-term relationships with you. With options for financing, as well as maintenance and protection plans, we're here to help you every step of the way.
Barbecues, bike rides, baseball games – you may love those long, hot days of summer, but when the heat becomes too much to bear, the only thing that matters is finding the best way to beat it.
With ClimateCare's selection of energy-efficient, high-quality central cooling systems, you get a wide range of options for keeping the chill in your house in a manner that fits your needs, lifestyle and budget.